Material Handler-Part-Time-Overnights
Overview
Take control of your career. At Schwan's Home Delivery, we offer a variety of positions in our warehouses that give you the opportunity to own your day with minimum supervision. As a member of our depot team, you will be responsible for the daily aspects of loading, fueling and preparing the delivery vehicles, in addition to maintaining a safe and clean work environment. Opportunities on our mail order team include managing packaging and shipping of product direct to consumers.
Full Time/
Part Time
Overnight &
Day Shifts
Paid Weekly
Competitive Hourly Wage
Success Profile
What do you need to be a successful Material Handler at Schwan's Home Delivery?
Trustworthy
Independent
Multi-Tasker
Problem Solver
Self-Starter
Detail-Oriented
A variety of opportunities await - Start Here. Go Far.
Depot Team



• Part-Time Material Handler

• Full-Time Material Handler

• Sr. Material Handler

DO NOT FORGET TO ADD ACCESSIBILITY TEXT

Mail Order Team

• Seasonal Material Handler


• Full-time Material Handler

• Warehouse Supervisor

DO NOT FORGET TO ADD ACCESSIBILITY TEXT

Route Sales Team



•Route Sales Representative

•Service Operations Specialist

DO NOT FORGET TO ADD ACCESSIBILITY TEXT

Area Manager

DO NOT FORGET TO ADD ACCESSIBILITY TEXT

Zone General Manager

DO NOT FORGET TO ADD ACCESSIBILITY TEXT

Operations Leadership: Logistics, Fleet Warehouse

DO NOT FORGET TO ADD ACCESSIBILITY TEXT

Division Vice President

DO NOT FORGET TO ADD ACCESSIBILITY TEXT
Trending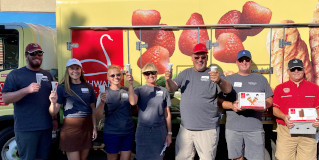 Meet Our Leaders
Meet the leaders charged with delivering extraordinary experiences, lasting relationships and outstanding food to America's tables.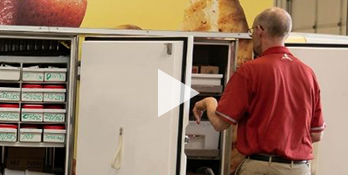 Click image to play video
Engaging Careers.
Discover Your Opportunity.
At Schwan's Home Delivery, we are committed to safely providing quality products direct to our consumers' homes offering a great experience for employees and customers across the country.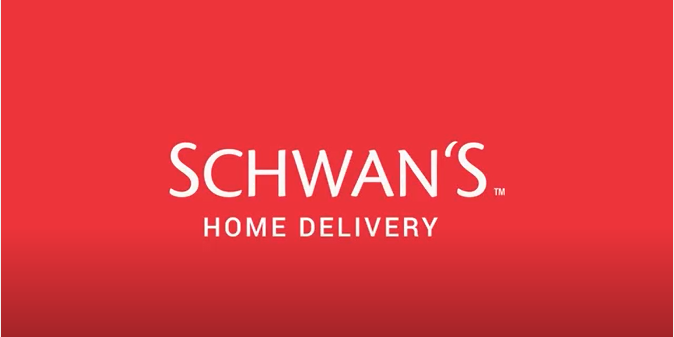 Click image to play video
Our Inspiration -
Our Mission, Vision and Values
We are passionate about our culture both internally and externally in the communities we serve around the country.
Benefits
We believe everyone does their best work when they are inspired to achieve and recognized and rewarded for their efforts. That's why we offer a competitive Total Rewards package that meets the needs of today's employees. From our 401(k) program and various health and wellness offerings to holidays off, our hands-on training and career development, we provide the benefits you need to keep growing and advancing in your life and career.
Compensation

Competitive hourly rate, paid weekly, paid holidays & vacation

Healthcare

Full time positions offer medical, dental, vision, and several HSA and FSA options

Health, Wellness & Safety

Access to online tools for physical and mental wellbeing; $0 copay on mental health office visits with insurance

Great Perks

Including an impressive employee discount

401K and Retirement Plans:

Company match starts right away

Management:

Leadership and growth opportunities available
Responsibilities
Location Sioux Falls, South Dakota
Job ID MATER022135
Date posted 05/26/2023
Description
Join us for an in-person interview on Tuesday, June 6th, 2023!
Schwan's Home Delivery seeks friendly, safe drivers to run routes outside the Sioux Falls, SD depot. We also seek experienced Warehouse Associates for a part-time overnight opportunity in Sioux Falls.
Stop by anytime between 9:00 am and 6:00 pm for an instant interview!
4110 N HAINJE AVE
SIOUX FALLS, SD 57104
The hours are 12 am-7 am or 1 am-8 am-Flexible overnight position. Monday through Friday, some Saturdays, and never a Sunday!
$18.00/hr to start!
Part-Time-non DOT-19 hours per week
Duties and Responsibilities:
You load frozen food from warehouse freezers into delivery trucks.

Inventory control of our trucks and freezer.

Care for our products, trucks, clean environment, culture, and team members.

Use lists to dispense and receive information, including product codes and customer pre-orders.

General upkeep of the facility, including cleaning and maintenance of depot and grounds.

The hours vary by location and size of the depots, but this position is generally an overnight shift.

Unload frozen food products up to 50 pounds from semis into warehouse freezers when needed.
Safety is our number one priority! We provide protective clothing, including freezer jackets, boots, gloves, and safety glasses. We also offer safety training in the operation of our trucks, proper lifting, use of equipment, and general warehouse safety.

Education and Experience:
High School Diploma or Equivalent

2+ years of related experience preferred

Must be 18 years or older 

NO CDL license required
Knowledge/Skills/Abilities
Values of honesty, responsibility, reliability, and team support

Must be comfortable with computer technology or have the willingness to learn

Must possess strong written and verbal communication skills

Ability to work physically in freezer environments for 4-8 hours per day, loading and unloading trucks and standing for 8-hour shifts

Ability to work independently for part or all of the shift
At Schwan's Home Delivery, we believe that our employees are the catalyst to the company's success, where their initiative, strategic thinking, and entrepreneurial spirit are recognized. You will use your passion to bring our customers new and different product solutions! 
We are committed to creating an inclusive environment that welcomes diversity, represents the communities in which we operate, enables the attraction of diverse talent pools for today and tomorrow, and positions Schwan's Home Delivery as an employer of choice.
Member of the military? We thank you for your service! As a strong supporter of our men and women in uniform, we consider the recent military experience a significant prerequisite to a career at Schwan's!

Schwan's Home Service is an Equal Employment Opportunity Employer. All qualified applicants will be considered for employment without regard to disability, age, race, color, religion, gender, vet status, national origin, or other protected class.
Job Type: Full-Time Business Unit: Req #: MATER022135
Apply
Quick Apply