Seasonal Material Handler
Overview
Take control of your career. At Schwan's Home Delivery, we offer a variety of positions in our warehouses that give you the opportunity to own your day with minimum supervision. As a member of our depot team, you will be responsible for the daily aspects of loading, fueling and preparing the delivery vehicles, in addition to maintaining a safe and clean work environment. Opportunities on our mail order team include managing packaging and shipping of product direct to consumers.
Full Time/
Part Time
Overnight &
Day Shifts
Paid Weekly
Competitive Hourly Wage
Success Profile
What do you need to be a successful Material Handler at Schwan's Home Delivery?
Trustworthy
Independent
Multi-Tasker
Problem Solver
Self-Starter
Detail-Oriented
A variety of opportunities await - Start Here. Go Far.
Depot Team



• Part-Time Material Handler

• Full-Time Material Handler

• Sr. Material Handler

DO NOT FORGET TO ADD ACCESSIBILITY TEXT

Mail Order Team

• Seasonal Material Handler


• Full-time Material Handler

• Warehouse Supervisor

DO NOT FORGET TO ADD ACCESSIBILITY TEXT

Route Sales Team



•Route Sales Representative

•Service Operations Specialist

DO NOT FORGET TO ADD ACCESSIBILITY TEXT

Area Manager

DO NOT FORGET TO ADD ACCESSIBILITY TEXT

Zone General Manager

DO NOT FORGET TO ADD ACCESSIBILITY TEXT

Operations Leadership: Logistics, Fleet Warehouse

DO NOT FORGET TO ADD ACCESSIBILITY TEXT

Division Vice President

DO NOT FORGET TO ADD ACCESSIBILITY TEXT
Trending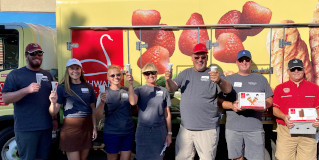 Meet Our Leaders
Meet the leaders charged with delivering extraordinary experiences, lasting relationships and outstanding food to America's tables.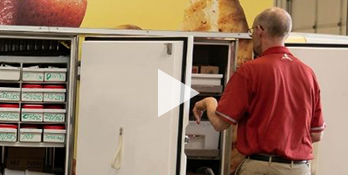 Click image to play video
Engaging Careers.
Discover Your Opportunity.
At Schwan's Home Delivery, we are committed to safely providing quality products direct to our consumers' homes offering a great experience for employees and customers across the country.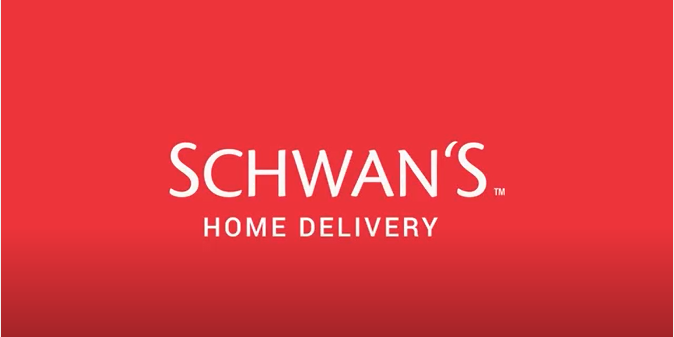 Click image to play video
Our Inspiration -
Our Mission, Vision and Values
We are passionate about our culture both internally and externally in the communities we serve around the country.
Benefits
We believe everyone does their best work when they are inspired to achieve and recognized and rewarded for their efforts. That's why we offer a competitive Total Rewards package that meets the needs of today's employees. From our 401(k) program and various health and wellness offerings to holidays off, our hands-on training and career development, we provide the benefits you need to keep growing and advancing in your life and career.
Compensation

Competitive hourly rate, paid weekly, paid holidays & vacation

Healthcare

Full time positions offer medical, dental, vision, and several HSA and FSA options

Health, Wellness & Safety

Access to online tools for physical and mental wellbeing; $0 copay on mental health office visits with insurance

Great Perks

Employee discount of 20% off plus an additional 20% off in reward points with an online order

401K and Retirement Plans:

Company match starts right away

Management:

Leadership and growth opportunities available
Responsibilities
Location Coeur d'Alene, Idaho
Job ID SEASO019213
Date posted 09/20/2022
Description
Seasonal Material Handler
Starting Pay: $19 / hour
GENERAL PURPOSE
This position, under general supervision, is responsible for successfully moving materials, supplies, and finished goods through the facility which includes unloading frozen food product up to 50 lbs from semi trucks into warehouse freezers and loading frozen food from warehouse freezers into mail order coolers. This is a seasonal position.
DUTIES AND RESPONSIBILITIES
Moves materials and supplies through the facility. May require the use of material handling equipment such as carts, conveyer belts, and pallet jacks.

Stacks skids or pallets in designated areas.

Cleans and disposes of scrap bracing, cardboard, and strapping. Places items in proper containers or designated areas.

Uses tools such as hammers and crowbars to remove strapping, open crates, strap cars.

Uses lists to determine and count quantities of product moving throughout the facility.

Completes paperwork to properly document work performed. May require the use of a computer on occasion.

Conducts intermediate material audits.

Handles dry ice following safety procedures

Other duties as assigned (such as general maintenance work around the facility and processing of load sheets).

Responsible to conduct yourself and ensure your subordinates (if applicable) conduct themselves in a manner consistent with company mission, values, code of ethics, policies, and other standards of conduct.
QUALIFICATIONS
Education: High School diploma or equivalent.
Years of Related Experience: 0-2 years related experience.
Knowledge/Skills/Abilities: Intermediate communication skills (both written and verbal); Basic math and reading skills; Strong attention to detail; Must be able to work in freezers with subzero temperatures for 4-8 hours per day; Must be able to stand for up to 8 hours per day; In some geographies, must be able to work in various outdoor conditions.
Job Type: Part-Time Business Unit: Req #: SEASO019213
Apply
Quick Apply